⇦
On the left you can see the
"follow"
button,
"Like"
button and the
"+1"
button.
On the right there's my
"Grab my Button"
you simply put it on your blog!
⇨
First of all I don't use CSS or HTML. I tried to learn the codes and other stuff but it isn't working. If you've been going to my blog from the start you probably know that this is the 5th time that I've changed my blog's template.
"Does my new template sucks?"
Personally I like my new template, I think it's futuristic yet it still has the hint of the past. What do you think?
Below the Grab My Button there's the
"Series".
Below the Series the
"Labels"
you probably know it.
⇨
Ok, you can probably see my new header; if you can't understand the what it says, it reads "The Dan Galman"
The words on my header is in Hebrew or Greek, I can't remember which one.
Below it there's my
"My Favorite Verses"
I know it's not changing. It's not changing simply because I haven't read the whole
Bible,
everyday when I read the bible I get the verses that I want and when I'm done I'll change the
"My Favorite Verses"
often.
⇨
Below there's the live traffic feed via
Feedjit.
⇨
Keep Scrolling down...
And the last one,
"Subscribe to my Newsletter"
please subscribe!
⇨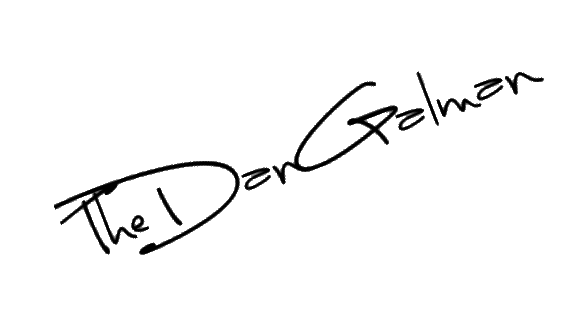 Do you like my new blog design?
I'll be changing my signature too!
↳